Personal Training
Revolve Fitness specializes in personal training and individual development. Through our personal training you will learn to train smart, eat smart, and live smart!
Why should you consider a personal trainer?
Building a healthy lifestyle is very important to maintaining an overall well-being. Only 8% of all Americans that set New Year's resolutions follow through to completion.  Why? The number one reason is the lack of some kind of support system. At Revolve Fitness we provide the support you need while building confidence in you to achieve your goals.  We do all types of personal training, but our system is tailored 100% based on what you want to accomplish.
Personal Training includes the following:
2 or 3 times a week personal training sessions at Revolve Fitness focusing on strength in the upper, lower, and core areas of your body
A personalized running/cardio workout program for the week (Workouts can be done either inside or outside depending on the member's condition)
Meal plan that suggests healthy food options (Also dependant on member's goals)
Automatic Revolve Fitness membership which includes all the benefits of a member: Access to fitness facilities, running club, discounts, bible study, and free classes.
The Revolve Fitness Personal Training Program emphasizes living a healthy lifestyle. Being skinny or having muscles doesn't equate to health. Those things are great if that is what you want to accomplish, but there is way to do it properly. We know Revolve Fitness Personal Training can get you there and we'll be with you every step of the way!
Client Testimonials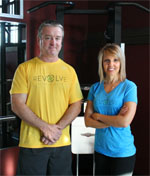 "I've been a resident of Ross Bridge since 2006. I joined Revolve Fitness soon after it opened and enjoy the friendly atmosphere, short commute and knowledgeable staff. Six months ago I discussed my fitness goals with Faith, a personal trainer and the gym manager. I signed up for 3 personal training sessions per week. Faith designed a program for me that focuses on core strengthening, aerobic fitness and nutrition. Day one I lasted 2 minutes doing the 'plank' and today I'm up to 6 minutes. My eating habits have greatly improved, I've lost over 25 pounds and did a half marathon in October. No question, I'm in the best physical shape I've been since high school. Faith has a great attitude and is a true professional. I look forward to continuing my personal training with Faith and Revolve Fitness in 2013" Michael Lambe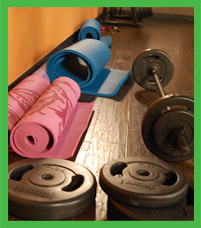 Member Testimonial
"We enjoy Revolve Fitness because of the friendly staff, the modern but quaint atmosphere, and because it is convenient to our lifestyle." - Tim & Mandi Dreaden