Membership
Letís take a look at your Revolve Fitness membership. Choose a family or individual membership based on your needs. All members of the Revolve Fitness Club at Ross Bridge will receive:
Access to Revolve Fitness facilities 24/7. Our facilities will offer among many things: Cardio (Treadmills, Ellipticals, and Bikes), Circuit Machinery (Not Plate-Loaded), Free Weights (Plate-Loaded), and a Studio where exercise classes meet. We also have full-service showers and restrooms.
Membership to Revolve Fitness benefits your family and the community in a variety of unseen ways. Revolve Fitness can give back to Birmingham and Ross Bridge because of you, our members.
Individual Membership: $39/month
Family Membership: $65/month
Discounts for 1 year paid in full. Call for details.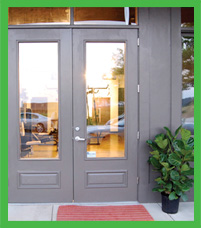 Member Testimonial
"We enjoy Revolve Fitness because of the friendly staff, the modern but quaint atmosphere, and because it is convenient to our lifestyle." - Tim & Mandi Dreaden